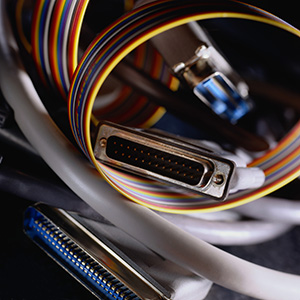 With today's constantly evolving technology, it's a struggle for small companies to keep up with changes and manage all their computer hardware, software, infrastructure and tech support in-house. At Network Service NW, we offer a wide variety of cost-effective managed IT services to help small- and mid-size companies, save more time, ensure security of their valuable information and increase productivity.
We work with each of our clients individually to recognize needs and provide individualized strategy, implementation and IT support that improve their business' technology performance and ensure business continuity. Seeking to outsource your IT management and tech support? Want to boost the infrastructure you already have? Our managed IT service professionals will work with you to put together a plan that meets your needs – and you'll only receive and pay for the services you want.
With experience in a wide range of industries, our knowledgeable IT professionals, engineers and tech support staff members will help anticipate and troubleshoot issues. And when the need arises, we'll be there to offer help and support.
We can help maximize your IT budget, outsource IT functions and protect valuable business information, all while providing professional IT support. Ultimately, we will assist your Seattle, Washington, company in getting the best performance from your information technology and decrease the time spent dealing with your computer systems.
Contact us today and learn how your business can grow through improved IT support and managed technology services.